#IngressFS - Pittsburgh, PA, United States - July 2019
Date/Time:
06-Jul-2019 09:00
// Base Portal:
Waterfall Underpass
//
Intel Link
//
Google Maps
Restocking Portal:
Curvy Rack
//
Intel Link
//
Google Maps
Event Channel:
t.me/pghifs
Scores
| | | |
| --- | --- | --- |
| Lvl | 0 | |
| AP | 1,539,070 | |
| Agents | 18 | |
| AP/Agent | 85,504 | |
| Bonus | 53 | |
Group Photo
//
July 2019 All Cities Scores
//
Pittsburgh, PA, United States All Time Scores
Above scores have been provided by the faction leaders listed below. Click on the faction numbers to see percentages.
Event Description
Pittsburgh First Saturday is back…..
IN PITTSBURGH!!!
And the early penguin gets the AP...
Join your hosts Nivellen and MewtwosTrainer for some cross-faction battle fun at Ingress First Saturday July 2019. We are planning a mission banner in celebration of
Anthrocon
this month. And yinz better bring your terrible towels because this month's PGH-IFS is in dahntahn Pittsburgh! Plus it'll probably be hot, sooo...** EVENT ARRIVAL **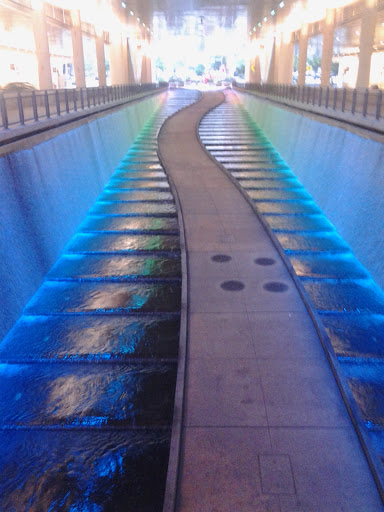 --> Please arrive between 9:30 a.m. and 10 a.m. We'll meet outside of the David L. Lawrence Convention Center on the sidewalk above the Waterfall Underpass (the underpass under the convention center driveway is closed for construction).--> All agents MUST check-in & have PRE-event stats recorded with @Nivellen or @MewtwosTrainer.--> We will take a group picture at 9:55 a.m.!--> The AP bonus window begins at 10 a.m. and ends at noon.--> Can't get there before the event starts at 10 a.m.? Join our Telegram chat (https://t.me/PGHIFS ) to coordinate a location to record your pre-event stats with a host.** ATTENDEE AP BONUS REQUIREMENTS **-->
HACK THE CHECK-IN PORTAL
between 10 a.m. and noon--> STATS:
earn at least 5,000 AP
between 10 a.m. and noon--> GROUP PHOTO: Photo is planned for 9:55 a.m. at the Waterfall Underpass portal.** POST EVENT **--> Rest and recharge with your Ingress colleagues at Condado Tacos (corner of Liberty Ave and 10th St): https://goo.gl/maps/Jp71sfv2vcwMMcBz5 --> All attendees must check-in & have POST-event stats recorded with POCs @Nivellen and @MewtwosTrainer between noon and 12:30 p.m.--> Restock Portal (Curvy Rack) is LIVE for 1 hour, starting at 12:30pm!========================--> Check out the Telegram chat for more info
here!
Auto Score Sheet Data
The
Auto Score Sheet
is mandatory for IngressFS@Home Events. Please set up a copy of the Score Sheet and add the link to your Event Registration
Instructions are available here.
Only agents listed above are eligble for the IngressFS badge during IngressFS@Home events. All event details have been provided by the faction leaders listed below. Fev Games takes no responsibility for the accuracy of the details
Report a problem with this event
Please make sure you've
read all the requirements
for the FS badge before the event as they have changed.